Forklift Hire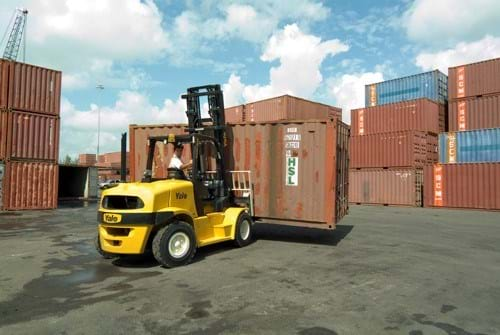 Karratha Forklift Services are committed to providing the best forklift hire service throughout the Northwest. We have a wide range of up to date well maintained forklifts providing the highest quality forklifts available for hire.
Our hire fleet consists of small 1t - 5t electric and LPG forklifts up to 32t Diesel forklifts. From Warehouses to mine sites we can supply you with the right forklift for the right job. Our forklifts are backed by our fully qualified technicians available 24/7.
Whether you need long term or short term hire arrangements, single or complete fleets Karratha Forklift Services has all your forklift needs covered.
Karratha Forklift Services are experts in providing you with quality customer service, information and support.
Contact one of our professional team today to help you find the equipment that is right for you and for your material handling needs.